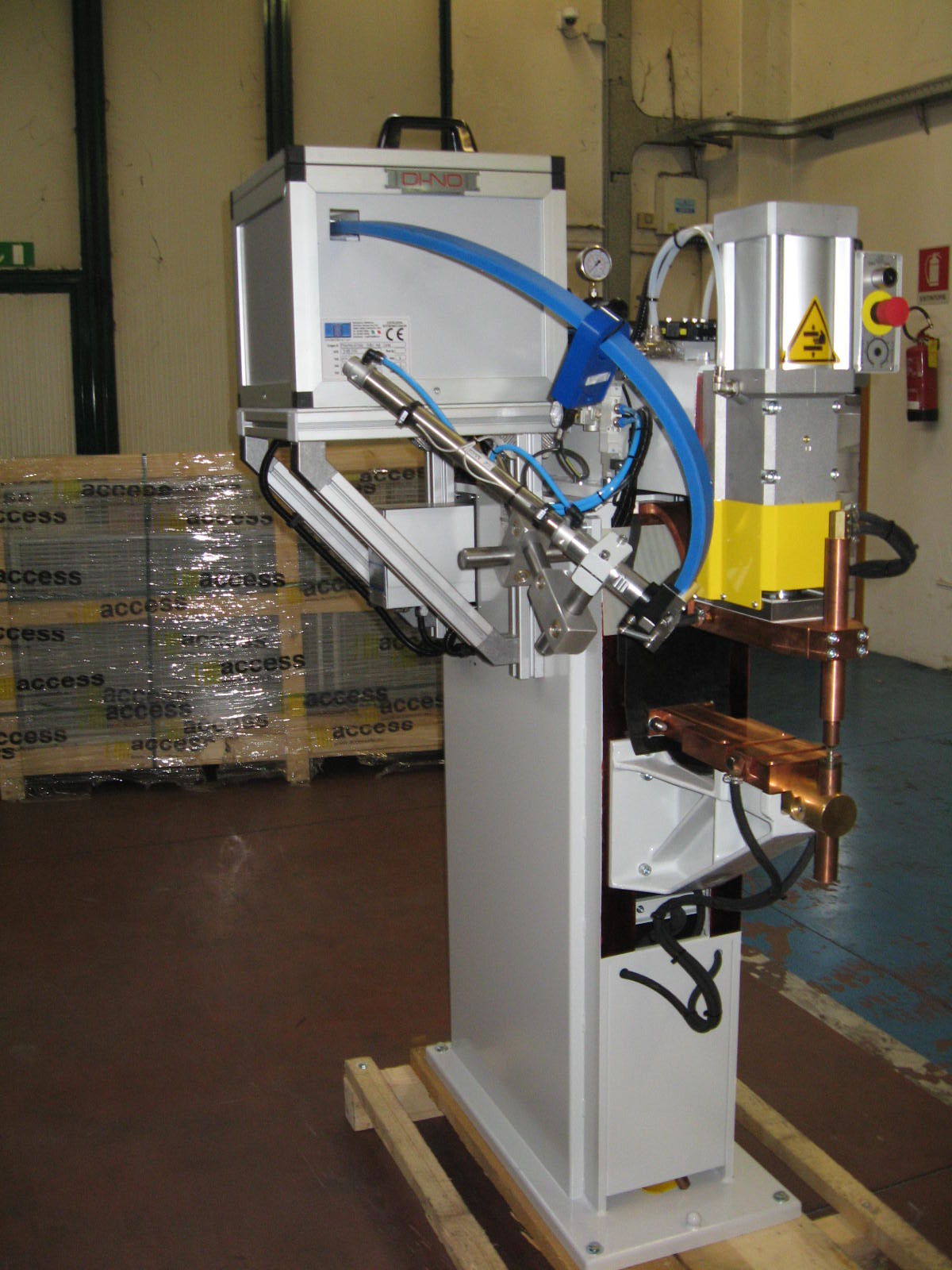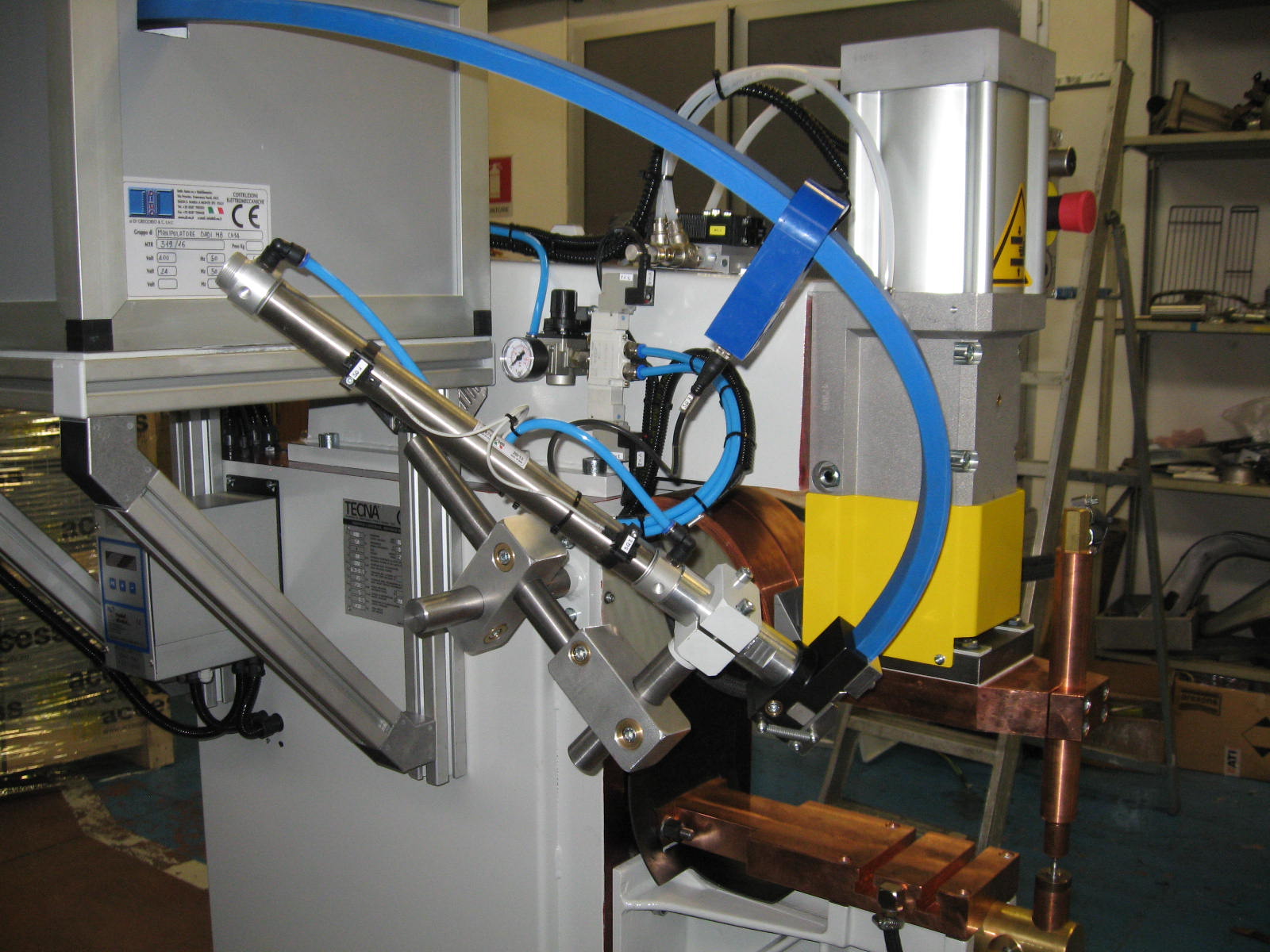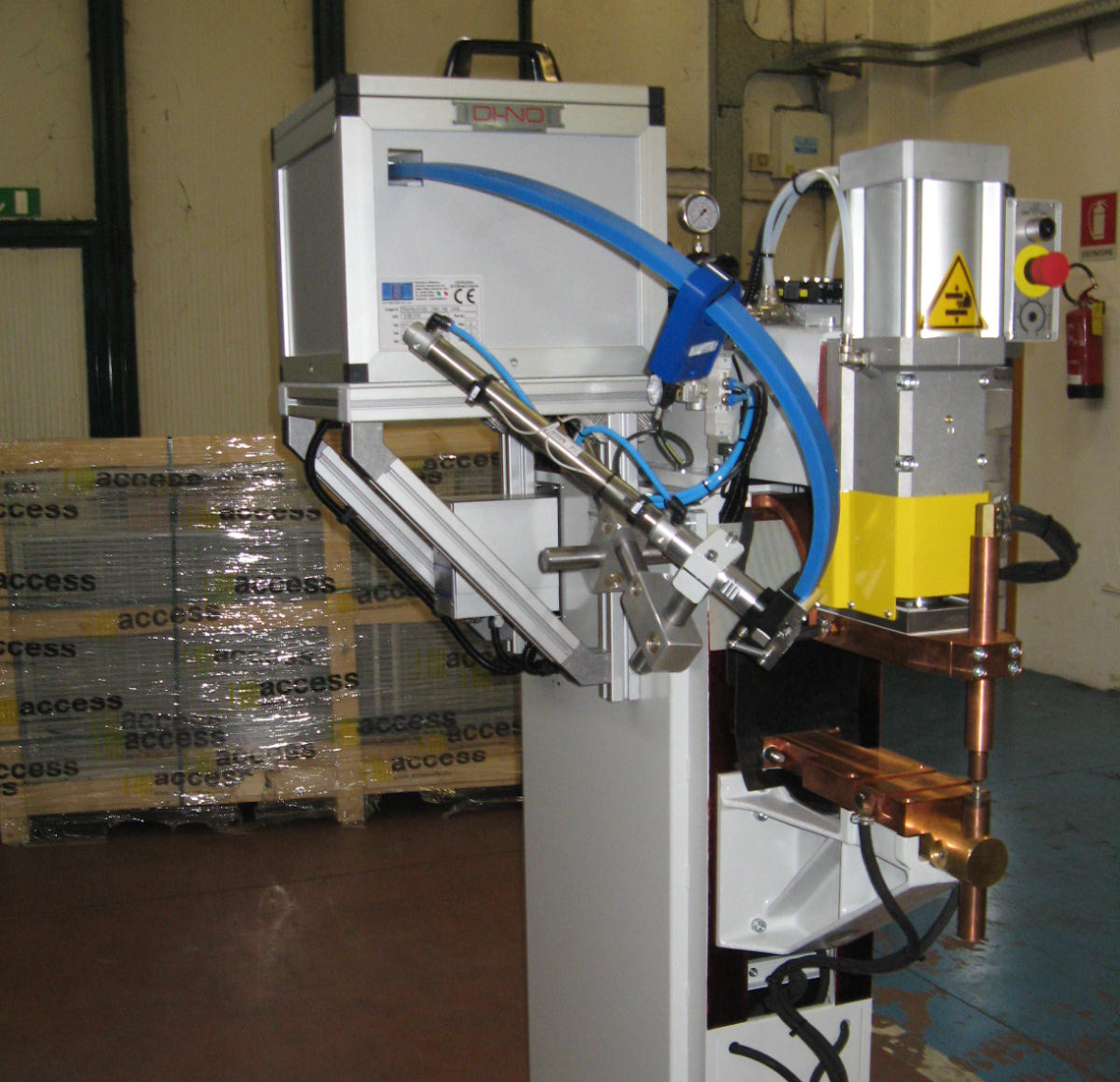 PRODUCT DESCRIPTION
Automatic loader of nuts/pivots. Enables a notable increase in hourly production rates in complete safety.

Allows the positioning and welding of nuts pivots with a semiautomatic system which grants the operator both ease of use and an increased production rate coupled with greater safety against accidents.

The operator manually loads the component on which he nut/pivot is to be welded and presses the start cycle button. The nut/pivot is loaded automatically and welded.
This is delivered either installed on the client's (even used) spot welder or provided by us.

It is composed of:
- Vibrating mass with sorting cup
- Silent box with door for nut/pivot loading
- A 300 mm pneumatic manipulator with a new needle-blowing system for a better grip of the nut on the rod and better positioning of the nut/pivot on the centering pivot of the lower electrode
- A plastic channel to connect the sorting cup to the manipulator
- An electronic controller to regulate the intensity of vibration of the vibrating mass
- An electric system with PLC

The type of nut/pivot loaded can be changed rapidly by acquiring the specific kit. A kit of electrodes and upper and lower centering pins are also provided.

The production rate is 20/30 nuts per minute.

NUT LOADER MOUNTED ON A SPOT WELDER